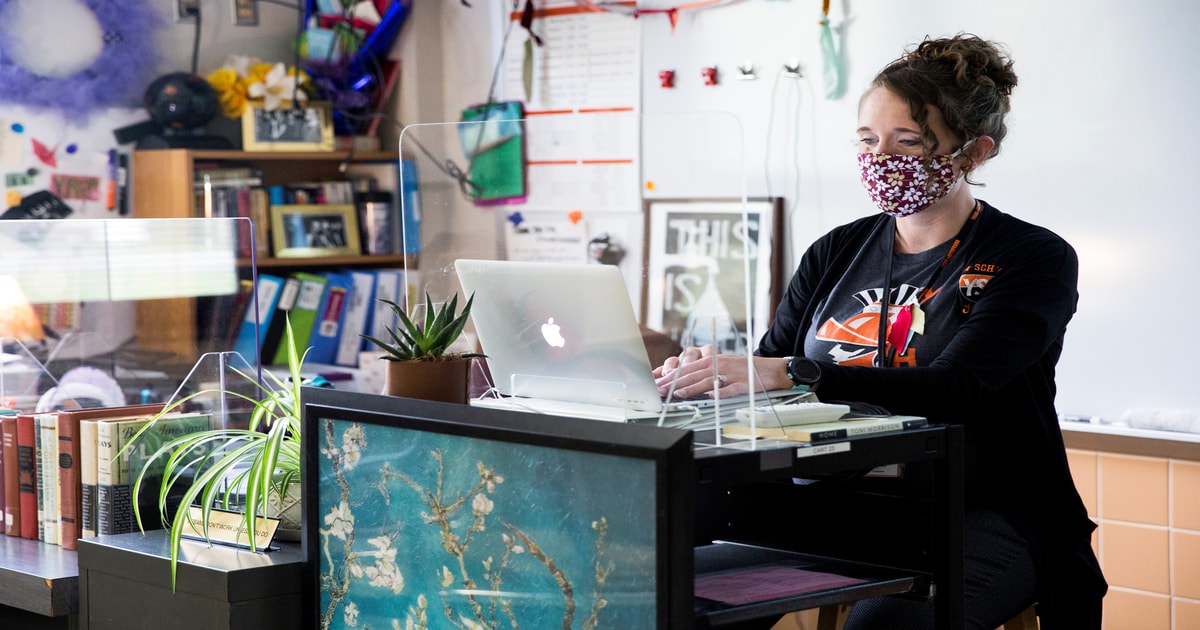 Teachers can upskill but they must remember that at the end of the day, an effective lesson depends on the teacher more, and less on tech.
Even as professionals adapt to the new normal of work from home life, spare a thought for the students and teachers who have had to adapt the most to this new way of life. March 2020 was a life changer. Teachers had to relearn what they knew about teaching and rise up to a fresh challenge every day. Here are five ways in which educators can constantly upskill as they go along:
Attend as many webinars
Know that this has been an unprecedented and sudden change for all stakeholders in the teaching-learning process. Therefore, it is mandatory that the schools — just like corporates — organise in-house training sessions for appropriate intervention. Identifying the familiarity with the technology level of teachers is a must. Even in a personal capacity, teachers can look at the various webinars being held by trainers as part of their 'train the trainer' modules and enroll to learn more.
Take an online course
For self-development, teachers can access online teaching courses on Udemy, Coursera, Upgrad, etc. The courses may vary in complexity level and range from introduction to online teaching to designing online courses. For language teachers, Regional English Language Office (RELO), US Embassy, does live educational sessions on their Facebook page that the teachers may look at.
Take bite-sized courses
Large workloads and packed schedules impose a barrier to formal training. Thinking small, however, can be the key. Bite-sized education, called microlearning, comprises short lessons (roughly three-to-six-minutes-long) designed to meet a narrow learning objective. You can set a goal, and seek bite-sized information available on the same. It is said to be effective when you have a clearly-defined goal in mind.
Constantly stay curious
Teachers are always upskilling. Every class, every day, and each student is constantly teaching them something new or creating new situations. Interestingly, a question answered by a school leadership coach on Quora suggested that teachers must always analyse their definition of what they mean by 'good teaching' for them and their institution. Find some way to measure yourself against this description. This can help you narrow down on 'areas of improvement' and seek courses accordingly.