Digital etiquette for online classes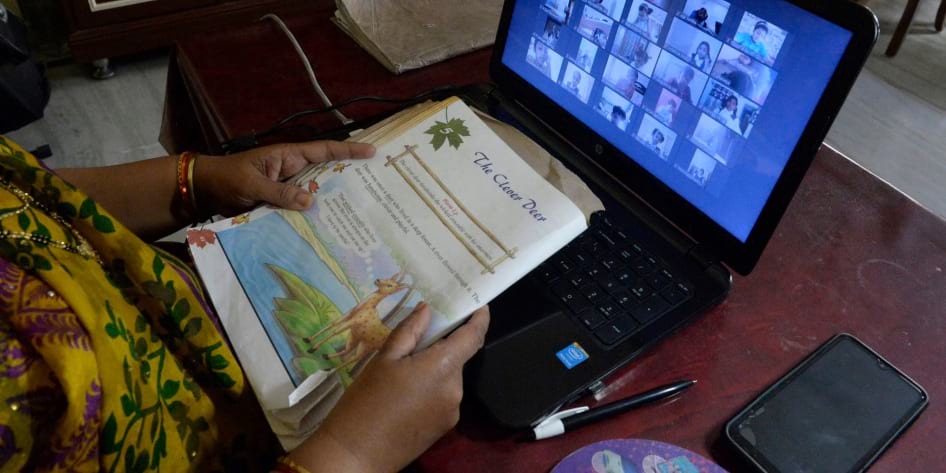 In the wake of rising instances of Zoom bombing faced by teachers amid online classes, here are some tips on how educationists can prevent inappropriate screen shares and unwanted video guests by tech experts.
One of the simplest ways to avoid such situations is by using security settings that are available to those who are hosts in a meeting. The settings include who has access to the meeting and who can control the screen.
Teachers should check to see if their video service allows for password-protected meetings so that others can't join in if they find or guess the meeting ID number.
Teachers should ensure that the password is changed frequently, and the meeting IDs are fresh for each virtual meet.
Educationists should always use the school account (educational account) for virtual classroom and not a personal account
Teachers are ethically obliged to follow and model good digital citizenship practices and behaviours with their students. This includes thinking carefully about the digital products and processes that are incorporated in any project or lesson design.
Digital etiquette should be talked about by HODs to teachers and then to students. Certain things like taking photos or recording sessions amid online classroom should not be allowed.
What is data personal to a student?
Student personal information includes any information about a student's identity, academics, medical conditions, or anything else that is collected, stored, and communicated by schools or technology vendors on behalf of schools that are particular to that individual student. This includes name, address, names of parents or guardians, date of birth, grades, attendance, disciplinary records, eligibility for lunch programmes, special needs, and other information necessary for basic administration and instruction. It also includes the data created or generated by the student or teacher in the use of technology – email accounts, online bulletin boards, work performed with an educational program or app, anything that is by or about the individual student in the educational setting.
What schools should do if virtual learning continues?
Schools should consider holding trainings for educators so they know how to best evaluate technology for secure remote teaching and learning.
They also need to remind staff that no one should be able to listen in on virtual lessons when students are present or meetings in which student information is discussed.
Can teachers share photos of virtual classes online?
No. Photos of students, as well as their names, which often appear on their video in a video conference platform, are personal information and privacy laws apply.